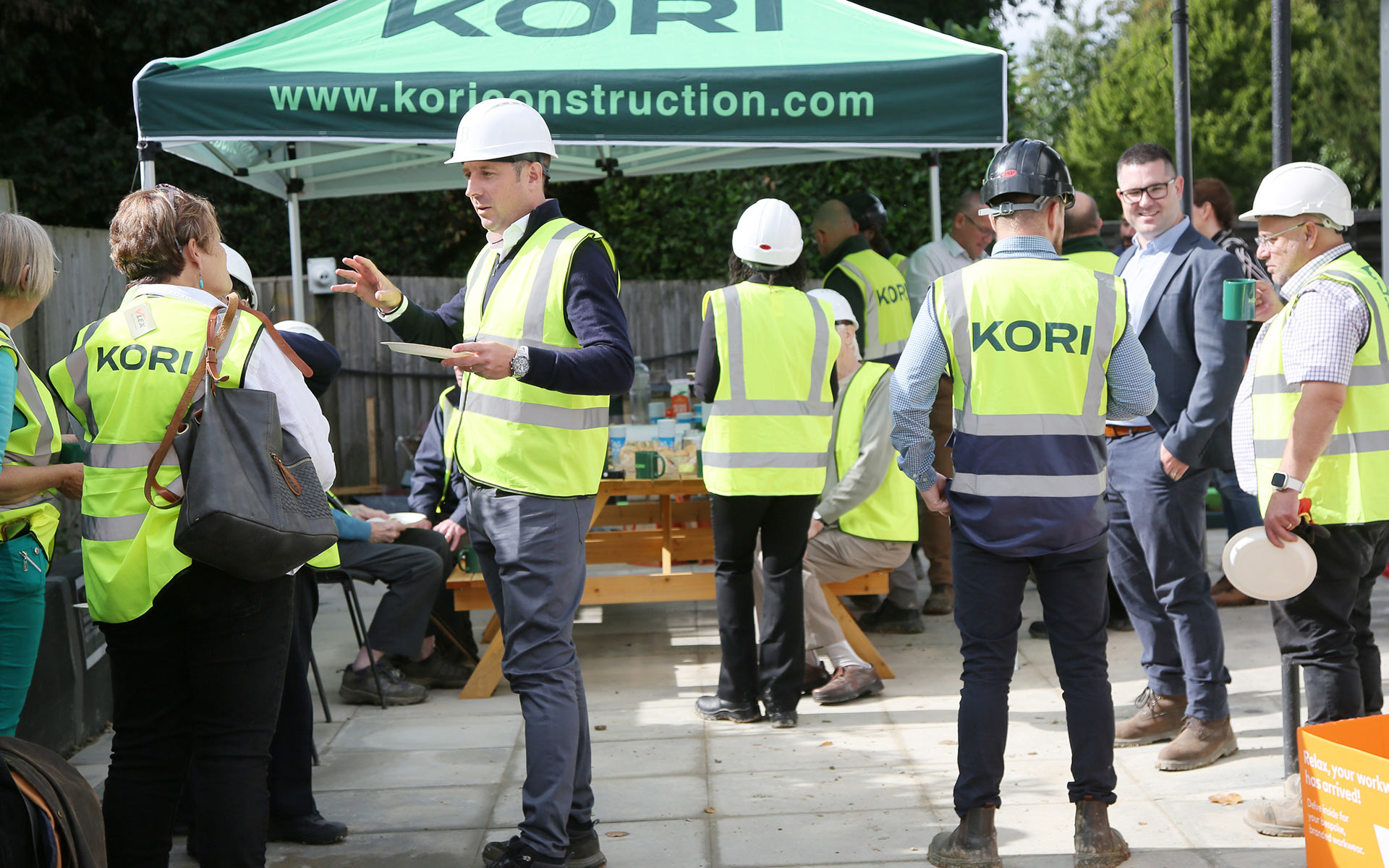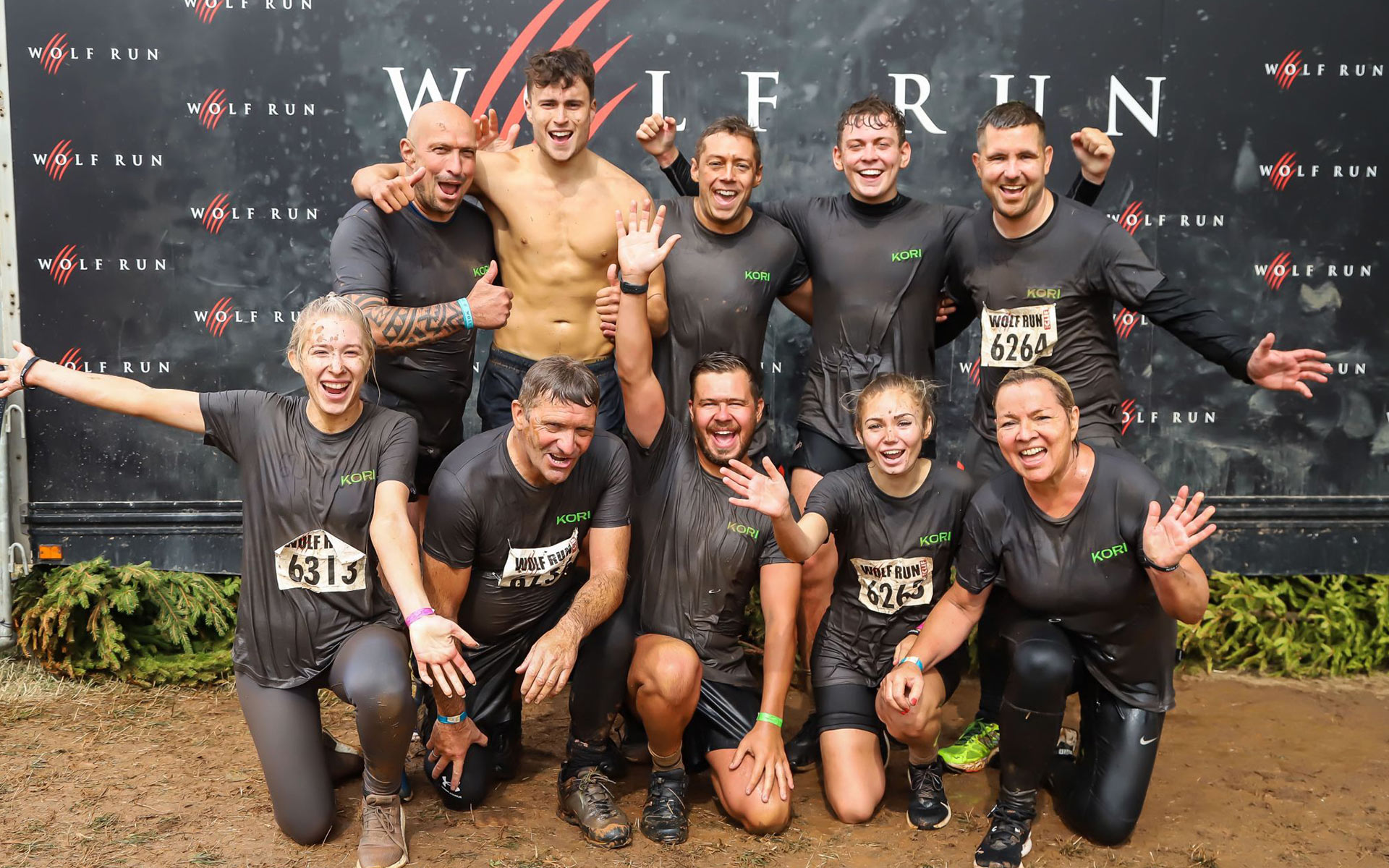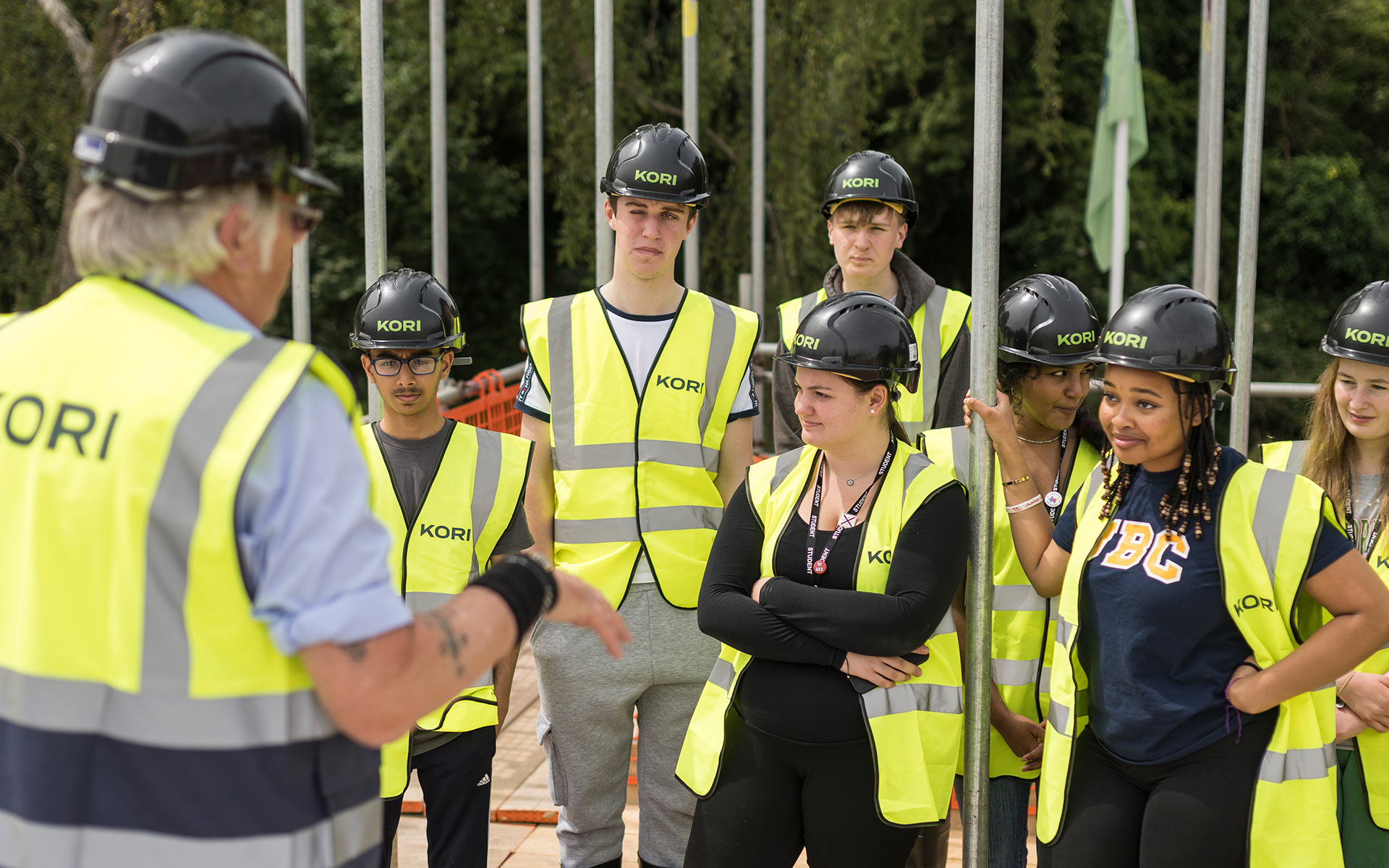 People – Planet – Places
Carbon Neutral
by 2030
Net Zero
by 2050
Social Value strategy on every project
In today's rapidly evolving world, sustainability has become an imperative for every industry, and the construction sector is no exception. Kori Construction firmly believes that sustainability is not merely an option but an ethical responsibility. Guided by its commitment to the three pillars of sustainability – People, Planet, and Places – Kori Construction strives to create a better future by integrating sustainable practices into every aspect of its operations.
People
The well-being of our people is at the heart of Kori Construction's sustainability commitment. We firmly believe our people are our greatest asset. Without their hard work, commitment, ideas and passion, we wouldn't be able to deliver the exceptional buildings we're known for.
Ensuring that we cultivate a diverse environment – commitment to CIOB Diversity and Inclusion Charter.
Investment in training and development programmes, empowering our workforce with the skills needed for sustainable construction practices.
Delivering a zero-accident culture throughout the business and promoting health and safety and well-being in its broadest context, with an emphasis on occupational health and employee welfare.
Continuing to provide a strong network of Mental Health First Aiders throughout our business.
Engendering a culture of inclusion and mutual respect, providing inclusive employment, career development and life-long learning opportunities and supporting our teams to be diverse, motivated and competent.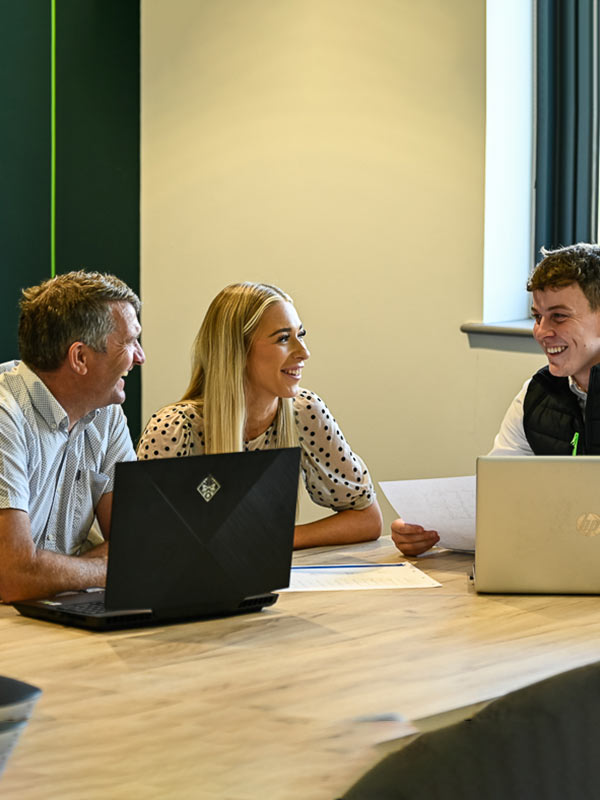 Planet
Preserving the environment and minimising impact – Kori Construction understands that preserving our planet's natural resources is crucial for future generations. Kori strives to minimize its environmental footprint by:
Respecting and protecting the natural environment and enhancing biodiversity.
Acting on climate change and delivering our net zero ambition.
Incorporating climate resilience into the assets that we build and within our own business operations.
Delivering sustainable outcomes through our procurement activities and services provided and improving resource efficiency by reducing the supply of natural resources used on our projects and encouraging circular economy solutions.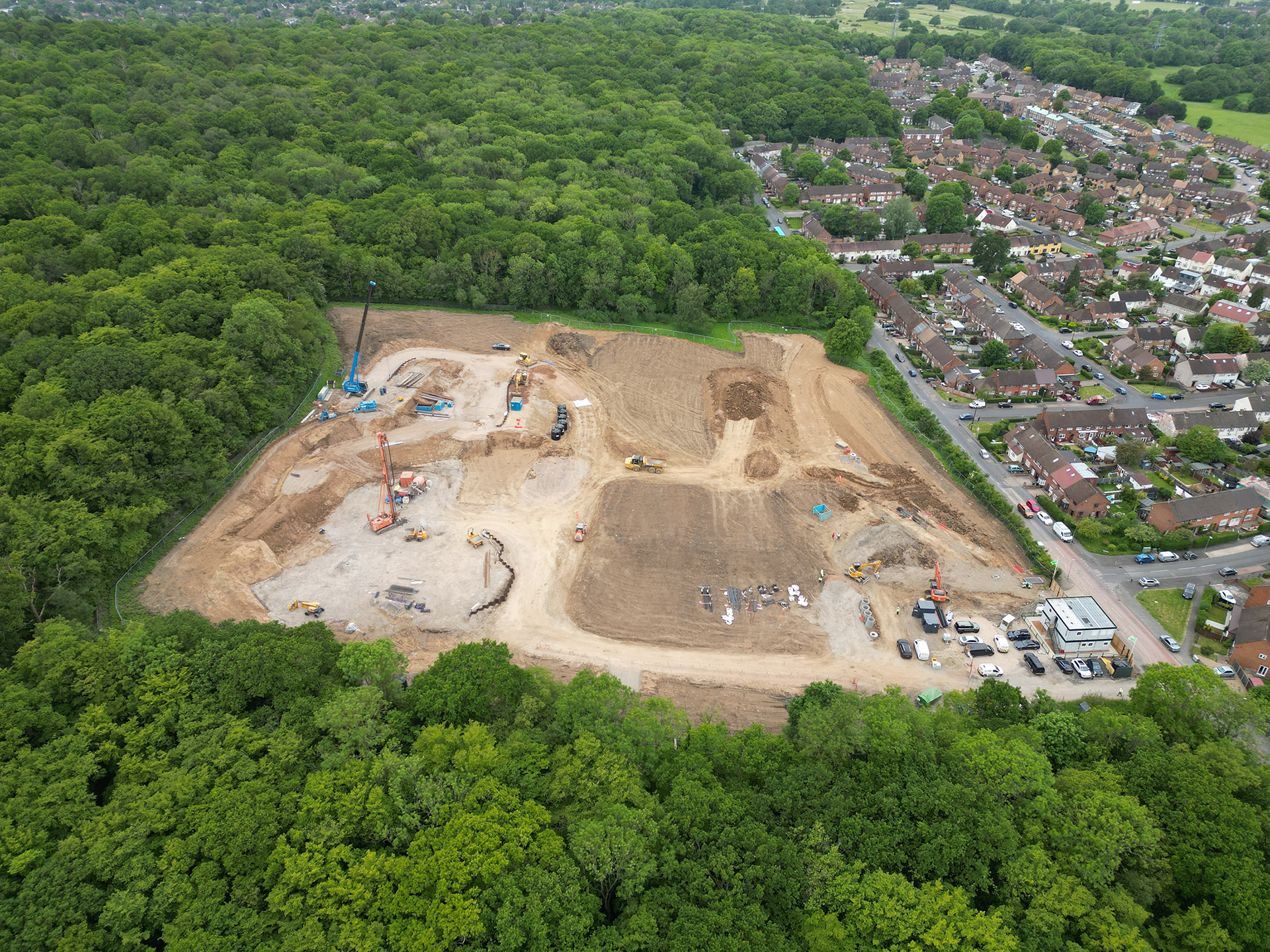 Places
At Kori we believe that sustainable development goes hand in hand with creating vibrant and liveable spaces that enhance the well-being of occupants, communities and local economies. Kori achieves this by:
Engaging with the communities in which we work, actively promoting social cohesion and fighting inequality and exclusion, engaging with young people to promote career opportunities in the construction industry and supporting local charitable causes through the Kori Community Fund.
Enriching local commerce by utilising the services of local suppliers, micro, small and medium sized enterprises (MSMEs) and voluntary, community and social enterprises (VCSEs) throughout the delivery of each project.
Treating all supply chain partners fairly and responsibly.
Measuring the social value derived from our operations.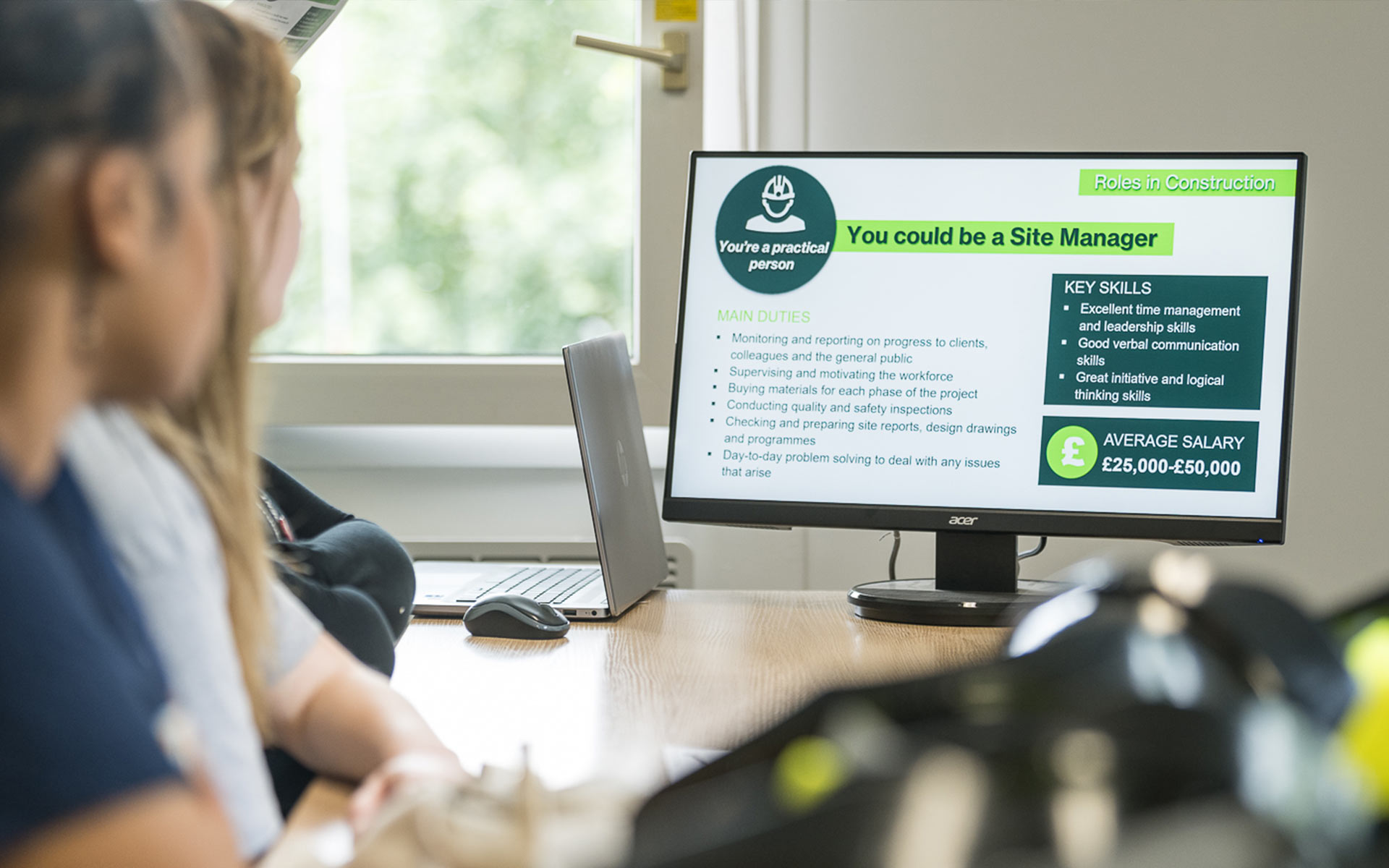 30.3%
Carbon Reduction per Employee
£14.3m
Social Value generated
98.95%
Waste diverted from landfill
360
Hours Community Volunteering
44
Average Considerate Constructors Scheme Score
>4,200
Students Engaged With
29.5
Training hours per employee
Kori Construction's commitment to sustainability through the pillars of People, Planet, and Places is a testament to its dedication to building a better future. By prioritizing the well-being of communities, minimizing environmental impact, and creating sustainable and liveable spaces, Kori Construction sets a positive example for the construction industry, leaving a lasting legacy for generations to come.